Established in 1993, Guangzhou Taiji Electronic Co., Ltd. The first subsidiary ("Taiji") has long engaged in promotion, application and development of computer software, hardware, peripheral devices and system integration technologies during 1993-2013. In 2003, Taiji began to settle in the nail industry with its strong capability in high-tech research and development, committing itself to applying digital technologies to the nail industry, promoting the development of the nail industry by developing smart nail devices and making everyone able to enjoy the nail fashion in technical means.
After 18 years of pursuit and practice in nail-based technologies, Taiji has developed itself into an international company which integrates R&D, design, production, market development, import and export trades. Its nail printer is granted with a patent of multiple core technologies. In particular, O'2NAILS Mobile Nail Printer V11 causes a sensation throughout the world. It is sold well in more than 100 countries, and it was appraised by Forbes as one of top 10 innovative products in China at 2017CES. We have passed ISO9001, US FCC and EU CE certifications. We have received the title of Guangdong Enterprise of Observing Contract and Valuing Credit for consecutively 13 years and the top honors in the industry including Famous Brands 2015, Well-known Multinational Enterprises 2016, Leadership Chinese Golden Brands 2016, etc.
R&D STRENGTH
Only five companies global have core ink-jet printing technology.
Epson Hp Canon Lexmark O2NAILS
TECHNOLOGICAL BREAKTHROUGHS
Innovation and Craftsman's Spirit keep creating products
18 years nail printer product design and development experience
One of the largest enterprises of global nail industry
Integrated R&D, design, production, market development
and import and export trade.
Based on the ISO9001 "Quality Management System - Requirements",
The company established a complete quality management system, and
awarded quality management system certificate.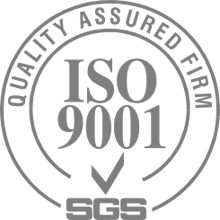 As the Pioneer of nail painting machine subdivision field, we focused on this field more than 18 years ,and continuously invested 15% of total revenue into R&D every year.
Take internal R & D team as primary and external international top R&D institutions as supplementary, from appearance design to industrial design ,from hardware and software system integration to the mobile Internet Development, we equipped with integrated professional R&D team.
with the independent intellectual property rights of nail painting technology is the industry leader in the world.R & D team has hardware and software engineer, obtains dozens of patented technologies.With the leading of senior product manager of the listed company, gather all parties of scientific and technological person, to make product intelligence and automation level a bigger progress .

We have a strong brand marketing team, composed of many years of practical experiences experts in
brand building and 60 members from marketing planning, creative execution, digital communications,
network operations and top talents of other fields.
The great team has successfully completed the customized unified brand image and planning activities promotion for the global distributors in more than 60 countries. They have also successfully planned the cross-border cooperation activities for Dior, Channel, Maserati and other top international brand.
Experienced exhibitors, specializes in exhibition marketing plan, we have participated in more than 100 global large-scale beauty industry and cross-industry exhibitions.
Own professional studio, equipped with high profile equipment, we also owned the world's top Brown Broncolor flash.The O2NAILS APP's nail studio team has photographed professional graphic works for VOGUE, a world's leading lifestyle magazine, and ELLE, a French fashion magazine with top level graphic performance by hiring the international professional models.